FirstLine Therapy Weight Loss
FirstLine Therapy is our custom 12-week program to help you lose weight and get healthy. After an initial assessment, we then guide you in weight loss and diet planning.
We offer FirstLine Therapy Packages for individuals as well as for groups of 3 to 10 people.
Our packages include:
In-office blood testing (Dr. Vreeland will determine which test is appropriate based on your case)
Body fat testing and measurements
Meal and menu planning, exercise plans
Supplement recommendations
Blood test recommendations (if necessary)
Personalized weekly in-office or phone consults with Lifestyle Educator to review diet, exercise, etc.
Approximately 30 minute appointments with Dr. Vreeland at initial visit.
Approximately 60 minute appointments with our Lifestyle Educator at initial visit and 30 minutes at each weekly follow-up.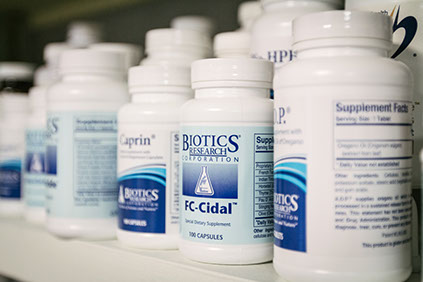 Your first appointment
There are a few forms we need filled out online or by hand and brought with you to your first appointment. Click here to access the FirstLine Therapy forms.
Once you arrive at the office please check in at the front desk as there may be additional forms to complete.
You will be asked for a urine sample, so please check in before using the restroom.
Please bring along any supplements that you are currently taking so we can see what they contain.
Please provide a list of any medications that you take, and the results of any recent blood work that you have had done.