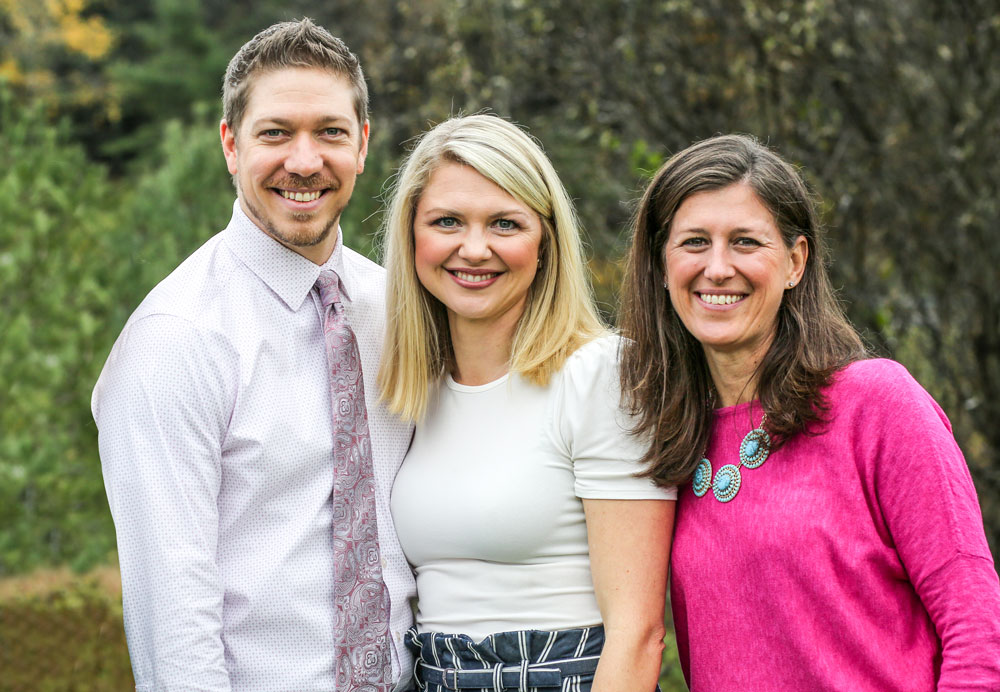 We understand the fears and uncertainties that people have when they suffer from a chronic and difficult problem that has not responded to other treatment. We offer a personal touch that goes beyond what is expected of a health clinic.
We Earn Your Trust:
Our patients know that when they leave our office they have received the best and most thorough care possible.
Sincere Care:
The doctors and staff genuinely enjoy taking care of people and helping them get well. We strive to provide you with the most reassuring, sincere and friendly care in everything we do for you.
Two-way Communication:
The doctors will take the time to listen to your feelings and concerns about your health. Our new patient appointments are often 90 minutes long – you'll never feel rushed out the door. The doctors will also take the time to explain every aspect of your condition to you so you can better understand it and overcome it.
Consistent Results:
Most of our patients come to the Vreeland Clinic by recommendation of a family member, friend or their treating doctor because the results we achieve are well known. As highly trained, respected healers, our doctors are second to none when it comes to getting patients on the road to their maximum health potential.
The Vreeland Clinic was founded in 1976. The clinic is now run by Dr. Court Vreeland and Dr. Carrie Grandt-Vreeland.
Hours
Monday – Thursday, 8:30 – 4:30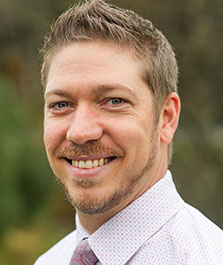 Dr. Court Vreeland MS, DC, DACNB
Board Certified Chiropractic Neurologist
Doctor of Chiropractic
Diplomate American Chiropractic Neurology Board
Master of Science - Human Nutrition
Bachelor of Science - Biology
Dr. Vreeland completed his undergraduate work at Fairleigh Dickinson University in Madison, New Jersey where he received a Bachelor of Science in biology with a minor in chemistry. He then attended Logan College of Chiropractic in St. Louis, Missouri where he completed his Doctor of Chiropractic. Upon graduation, Dr. Vreeland pursued diplomate status in functional neurology and completed his coursework in 2007. Dr. Vreeland holds a Master of Science in human nutrition from the University of Bridgeport. Dr. Vreeland received advanced training in clinical biochemistry, nutritional biochemistry, clinical nutrition, rehabilitation of balance disorders, and the rehabilitation of ADHD and other learning disorders, to name a few.
Dr. Vreeland is a nationally recognized speaker, author, and expert in functional medicine. He has worked closely with Biotics Research Corporation to co-develop a line of supplements designed to target neurologic health. The product line currently has four supplements that help patients manage migraine headaches, anxiety, insomnia, depression, dementia, Parkinson's disease and other neurologic conditions.
Dr. Vreeland is the author of a textbook chapter titled "The Gut-Brain Axis: The Role of the Gut in Brain Health," which was published in 2015 in "Integrative Therapies for Depression: Redefining Models for Assessment, Treatment and Prevention." His article "Select Nutritional Components to Support Migraine Headaches" was published in the journal Original Internist in 2014.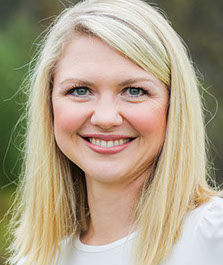 Dr. Carrie Grandt-Vreeland, DC
Office Manager
Doctor of Chiropractic
Bachelor of Science - Human Biology
Dr. Carrie began her undergraduate work at Southern Illinios University Carbondale. She received her bachelors degree in Human Biology from Logan College of Chiropractic. In December of 2005, Dr. Carrie graduated from Logan College of Chiropractic with her Doctor of Chiropractic degree. Shortly thereafter, she and Dr. Court moved to the Upper Valley. While Dr. Carrie loves helping patients achieve optimal health, she currently spends most of her time managing the practice and chasing after her two children.
Dr. Carrie enjoys spending time hiking and exploring the Upper Valley with her husband and daughters. If you can't find her out exploring, she'll be curled up with a good book.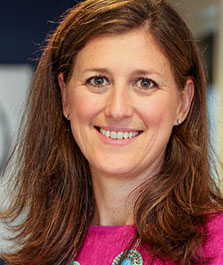 Kate Collins
Chiropractic Assistant
First Line Therapy (FLT) Lifestyle Educator
A long history with the Vreeland's has brought Kate to the Vreeland Clinic. The relationship started with her father and Dr. Vreeland's father when they were young kids. Their friendship continued through the years and created a lifetime of care and education starting in Kate's first weeks of life. Kate has always felt passionate about the mission of the Vreeland Clinic and feels fortunate that it has always been a part of her life. She is dedicated to working with Dr. Court and helping patients live their best life.
After joining the practice in 2011, Kate became certified as a Lifestyle Educator. She thoroughly enjoys helping patients make lasting changes though nutrition, exercise and stress management.
Outside of the office Kate spends her time with her husband and two children. They love exploring the outdoors together and soaking in the beauty of Vermont.