Frequently Asked Questions
Will you bill my insurance?
At the Vreeland Clinic we do not bill insurance. Insurance companies reimburse for what they deem to be "usual and customary" care. At the Vreeland Clinic you will receive care that is anything but "usual and customary." We pride ourselves on having a clinic that achieves outstanding results. We will provide you with a summary of all that was done on each visit with all the information necessary for you to submit the claim to your insurance company yourself. We cannot make any guarantees on reimbursement.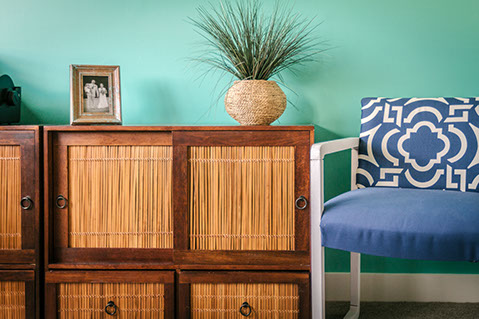 What is your policy on appointment cancellations?
Weekday Cancellation Policy: We need a minimum of 3 business days notice for cancellations. As our appointment may be 45 minutes to an hour or more, and our patients often travel from long distances, few can commit to appointments on short notice. When appointments are cancelled at the last minute we aren't able to fill the time back up.
If an appointment is cancelled 2 days prior to its scheduled date, you will be billed at half the cost of the visit. If we are given only 1 day notice we will have to bill you for the full visit. We, of course, understand that there are certain situations that cannot be avoided and each cancellation will be considered on a case-by-case basis.
Please note that we cannot accept cancellations via e-mail, on the answering machine or after business hours.
Saturday Cancellation Policy: ​We offer appointments one Saturday per month to accommodate the busy lives of our patients. We make these appointments available as we understand that it can be difficult to take time off work or take children out of school. All Saturday appointments have to be held with a credit card. When you schedule a Saturday appointment you are committing to coming that day.
We need to have 3 weeks notice to reschedule a Saturday appointment or we will bill your credit card for the time reserved. We prefer not to do that as we would really rather see you and keep your treatment plan on track.
But what if there is a huge snowstorm?
There are exceptions as we do live in New England and can't always predict the weather. In the event of a snowstorm we will waive the reservation fee and get you rescheduled.
What if I have a health concern but my next appointment isn't for another two weeks?
Please call us at (802) 649-3122 and we will see what we can do to get you in sooner.
Aren't all supplements the same?
The simple answer is "no." We have our patients special-order supplements because the generic brands simply do not have the potency or effectiveness that the supplements we recommend have. Supplements bought "over-the-counter" are less expensive, but that comes at a cost to your health. The supplements we recommend have been researched, tested and tested again to make sure that they are safe and effective. In fact, each individual ingredient is tested first and then tested again when the entire formula is complete. This allows us to be sure that what we recommend is safe, and it gets our patients back to health faster, saving them money in the end.
What kind of education do chiropractors get?
Educational requirements for doctors of chiropractic are among the most stringent of any of the health care professions. The typical applicant at a chiropractic college has already acquired nearly four years of pre-medical undergraduate college education, including courses in biology, organic and inorganic chemistry, physics, psychology and related lab work. Once accepted into an accredited chiropractic college, four to five academic years of professional study are the standard. Because of the hands-on nature of chiropractic, and the intricate adjusting techniques, a significant portion of time is spent in clinical training.
Doctors of Chiropractic undergo a rigorous education in the healing sciences, similar to that of medical doctors. In some areas, such as anatomy, physiology, and rehabilitation, they receive more intensive education than most medical doctors or physical therapists.
Chiropractic students spend a significant portion of their curriculum studying clinical subjects related to evaluating and caring for patients. Typically, as part of their professional training, they must complete a minimum of a one-year clinical-based program dealing with actual patient care. In total, the curriculum includes a minimum of 4,200 hours of classroom, laboratory and clinical experience. The course of study is approved by an accrediting agency that is fully recognized by the U.S. Department of Education.
Before they are allowed to practice, Doctors of Chiropractic must pass national board examinations and become state-licensed. Chiropractic colleges also offer post-graduate continuing education programs in specialty fields ranging from sports injuries and occupational health to orthopedics and neurology. These programs allow chiropractors to specialize in a healthcare discipline or meet state re-licensure requirements.
This extensive education prepares Doctors of Chiropractic to diagnose health care problems, treat the problems when they are within their scope of practice and refer patients to other health care practitioners when appropriate.
What is Functional Medicine?
Functional Medicine determines how and why illness occurs and restores health by addressing the root causes of disease for each individual.
The functional medicine model is an individualized, patient-centered, science-based approach that empowers patients and practitioners to work together to address the underlying causes of disease and promote optimal wellness. It requires a detailed understanding of each patient's genetic, biochemical, and lifestyle factors and leverages that data to direct personalized treatment plans that lead to improved patient outcomes.
What is Functional Neurology?
Functional Neurology is a subspecialty within chiropractic practice. The prestigious degree of Diplomate requires 2 1/2 extra years of study and passing the oral and written national exam of the American Chiropractic Neurology Board.
Functional Neurology involves the examination and diagnosing of disorders relating to the brain and its environment, the lobes of the brain, the brain stem and cranial nerves, the spinal cord, the peripheral nervous system, the autonomic nervous system, the cerebellum and vestibular system, the basal ganglia and limbic system, muscular/neuromuscular junction/receptors, sensory systems, neuroendocrine systems, neuroanatomy and neurophysiology.
What is Applied Kinesiology (AK)?
Applied Kinesiology (AK) is a system that assesses the structural, chemical and mental aspects of health. AK uses manual muscle testing to evaluate body function through the dynamics of the musculoskeletal system, and is combined with other standard methods of diagnosis. AK is a non-invasive that is unique in the healing arts, and has become a dynamic movement in health care.
There are three basic causes of health problems, referred to as the triad of health. The causes are structural, chemical and mental, with structure as the base of the triad. All health problems, whether functional or pathological, involve one or all parts of the triad. AK enables the doctor to evaluate the triad's functional balance and direct therapy toward the imbalanced side or sides. The physician who is aware of the triad of health, and evaluates every patient for all three sides, increases his ability to find the basic underlying cause of a patient's health problem.
AK skills are developed and approved by the International College of Applied Kinesiology Board of Standards.